Bimal Water Solutions Pvt. Ltd. was conceived and developed fully-fledged in the year 2011 in the city Noida (Uttar Pradesh).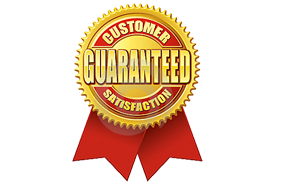 We are counted as the most reliable and significant manufacturer, distributor, exporter and service provider in the arena of Sewage Treatment Plants, Biological Waste Water Treatment Plants, Water Recycling Plants, Effluent Treatment Plants and Waste Water treatment Plants. All the products are developed by the well-trained experts and professionals at our firm using premium quality raw materials and the latest technologies. The quality auditors at our organization always keep a check on all the output products so as to ensure that these products follow the industrial norms and standards. Customer satisfaction is our first motive and we make consistent efforts in order to ensure that our customers are satisfied with all our products and services. Our products are guaranteed to serve for a long span of time and all the treatment plants available through our firm are capable of removing every bacteria and harmful germ present in water. Our products are highly appreciated for their reliable performance and efficient services. We also provide customization for the specific client requirements.
We have backed ourselves with a well-established infrastructure that has been equipped with all the latest technologies and equipments, which helps us to produce the premium quality products which are well-known for their servicing features. The whole product range at our firm is produced using the best quality raw materials that have been procured from the most reliable vendors in the market. Our well-established manufacturing unit enables us to cater the bulk requirements of the customers in an efficient and punctual manner. Furthermore, all our products are checked on various quality parameters in order to endure that they all adhere to the international quality standards.
We are a quality-driven firm that pays high attention to the quality of the offered array of products by us. Our highly experienced team of quality analysts always ensures that the products fulfill the parameters of the international standards. We pay keen attention to each and every phase of development of products such as the quality of raw materials, methods used for manufacturing etc. Each and every product developed at our firm undergoes stringent checking on various defined quality parameters so that only the best products are delivered to the customers. We always ensure that the products reaching our customers are defect-free and are capable of serving a long service life. The experts at our organization ensure the flawlessness of all the products fabricated at our firm and these perfect quality products are made available for the customers at very affordable prices. With the guidance and help of Mr. Barun Kumar Singh, we have been able to acquire the position in the industry on which we stand today. His virtuous business practices and hard work have led us to providing the customers with the best quality products and services in the best ways possible.
Quality:
---
We believe that quality is the matter which counts the most and the customers always prefer excellent qualities to be delivered in their desired products. Good quality products can develop one's reputed image in the market and poor quality products destroy the reputation. Thus, we pay high attention to the quality parameters of all our products so as to ensure that only the best quality products reach our customers.
Infrastructure:
---
The state-of-the-art infrastructure possessed by us helps us in manufacturing excellent quality Water Treatment Plants and Industrial Treatment Plants. The manufacturing unit of our organization is well-equipped with the latest design machines and technologies, which makes us capable of producing the flawless range of products for our customers. We have compartmentalized our infra into various sections such as production department, quality department, research & development department so that all operations can be carried out in a synchronized manner.
Our Directors:
---
Mr. Barun Kumar Singh
Mobile : +91 – 9958547779
Email : info@bimalwater.com
Our Team:
---
We are blessed with a team of highly trained, sincere and dedicated professionals who act as the backbone for our organization. The members of our team perform all their duties very enthusiastically and are well-versed in their respective fields. We also conduct regular training sessions for all the employees so as to keep them updated about the latest methods and technologies. It is due to the effective team-work of all the employees that we have been able to achieve what we have today.
Why Us:
---
Our customers have selected us as their prime choice due to the commitment and sincerity they have noticed in all our services. We manufacture products that are sure to meet the clients' requirements and we deliver these products and services in the right time specified by the clients.
Optimum quality products
Timely delivery
Cost-effective price
Focused approach
Competent and efficient team
Efficient logistic facility
Vast industry experience
Large production capacity
Ethical policies
Transparent dealings
Good financial position and total quality management
Maximum customer satisfaction
Belief in long-term relationship with clients
Safety and sincerity
Easy payment modes
Client Satisfaction:
---
We are a client-centric organization and thus have been able to provide utmost satisfaction to the clients by offering them the perfect products within the stipulated time-frame. We have been able to garner a huge clientele for us due to the excellent-grade services we provide to our customers. The designs and specifications of the products can be modified as per the clients' requirements and are available for them at industry leading prices. Our judicious actions, ethical business policies and honest approaches have helped us to win over the trust and faith of all our clients.